Events

/

National Days of Service
National Days of Service
National Days of Service are days for every citizen to join in improving our communities through service. The CCE celebrates four days of service, which you can learn more about below. For each day of service, the CCE has a variety of service options available to students.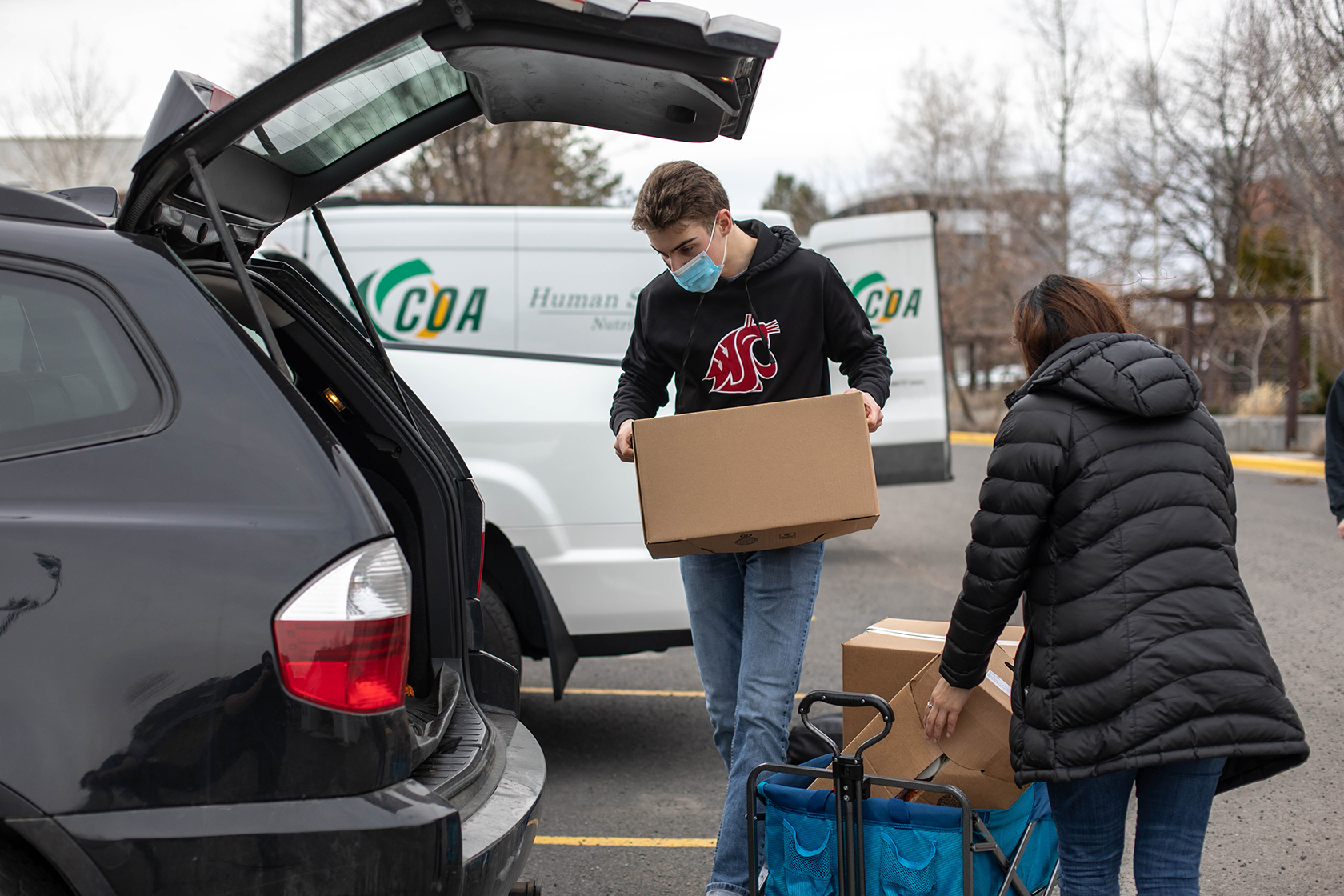 9/11 National Day of Service & Remembrance
"I call upon all Americans to join in service and honor the lives we lost, the heroes who responded in our hour of need, and the brave men and women in uniform who continue to protect our country at home and abroad." -President Obama.
Continue the national commitment to service demonstrated after September 11, 2001 by giving back to our community this National Day of Service and Remembrance.
Learn more on the 9/11 Day of Service Website. 
Make a Difference Day
The fourth Saturday of every October is Make a Difference Day, a day to give back to our communities.
According to USA WEEKEND Magazine, the organization that started this day of service, MADD is, "the most encompassing national day of helping." Helping children, senior citizens, those with disabilities, the environment, disaster relief, and much more. You name it, you can do it. Help out in some way on Make a Difference Day and see the impact you can make on your community in just one day.
Martin Luther King, Jr. Day
This day of service was created in honor of Martin Luther King, Jr., a civil rights activist and American icon. Join us in celebrating this leader's life and accomplishments through service. Clink the links below to learn more about CCE-Led projects on the Palouse or find more opportunities to get involved in your area on GivePulse.
"Everybody can be great, because anybody can serve. You don't have to have a college degree to serve. You don't have to make your subject and your verb agree to serve. You don't have to know about Plato and Aristotle to serve. You don't have to know Einstein's theory of relativity to serve. You don't have to know the second theory of thermodynamics in physics to serve. You only need a heart full of grace; a soul generated by love." -Dr. Martin Luther King, Jr. in "The Drum Major Instinct" on February 4, 1968
In addition to the CCE's service projects, there are a number of great annual events on the Pullman campus, including an annual MLK Day Community Celebration featuring a famous keynote speaker and the Distinguished Service Award. Visit the Martin Luther King Program page for more information.
Earth Day
We only have one Earth, let's keep it turning! Earth Day is a time when everyone is asked to spread awareness and appreciation for our world. Learn more about recycling and green living. Ride the bus, take your bike, or carpool to work. Learn more about clean energy and environmental issues that impact us all. Take local, national, or global steps to protect our world.
Learn more about Earth Day at EarthDay.org.